BECOME AN OFFICIAL DJEVARA SUPPORTER

A continuing challenge for underground artists is how to sustainably continue to create new, meaningful art without compromising integrity/"selling out" or endless cycles of well-intended crowdfunding events, while also finding some way of allowing real supporters to get more involved and closer to the creators in a way that's more natural and personal, and less "conveyer-belt" and commercial than Facebook (and the like). This is why we're setting up this fan club - a channel for just our most heartfelt, enthusiastic supporters, a small hardcore who not only wish to put "money where their mouths are", but to also make sure they get everything (and never miss anything) right from the source - news, new music, exclusive materials, etc... This is an open invitation for those who love the band (and/or it's members), who believe in our music, art and message, and want to support us and make sure we can continue WITHOUT COMPROMISING OUR PRINCIPLES. This is our invitation to jump on the train, become part of the family, become part of our story, join us further in this crazy adventure with the band as we progress onwards in our strange musical, artistic, personal journies.

So, if you "like" the band, no need to do anything, FB is fine and we'll be in touch. But if you LOVE the band, here's the place where it's gonna be at. Yes, we wholeheartedly believe in "DO IT YOURSELF", but it's been in recognition that we all do best with a little help from our friends.

PUNK IS NOT A SOUND.

Love you all,
Anté & The Djev' Boys
X
Here's what you get:
All the new music we make

streaming instantly on your mobile device via the free Bandcamp app, and also available as a high-quality download.*

Access to subscriber-exclusive messages:

These back-catalog and subscriber-only releases:
A 20% discount on all our merchandise.
The satisfaction of knowing you're supporting us in a sustainable way.
You're a subscriber
Thank you!
* Downloads are DRM-free and available in MP3, FLAC and
more
.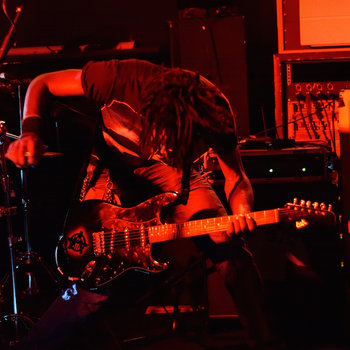 Djevara
London
Djevara /je-vær-æ/ noun - "The concept/myth of a time and/or place at which exists the end of intolerance, and the beginning of justice. Possibly metaphorical, the word has its origin in a ancient language from rural Asia"

Often described as furious, energetic, schizophrenic and passionate -Djevara play a unique and experimental blend of post-hardcore/punk rock and progressive, alternative metal